Supply Chain & Logistics Conference
May 19, 2022 @ 7:30 am

-

4:30 pm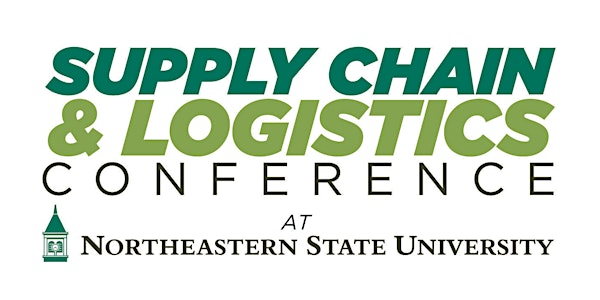 In the wake of the Covid-19 Pandemic it is very likely your supply chains were disrupted, work as usual was impossible, and hiring remains a major challenge. As we begin to emerge from the worst impacts of the global infection, we now have to face the difficult tasks ahead of us.To help, Northeastern State University in Broken Arrow will host the long-anticipated Supply Chain & Logistics Conference on Thursday, May 19, 2022 and networking social and registration the evening of May 18th at 5:30pm. Together with partners from industry and government, we will explore three of most challenging areas of the recovery:
Reestablishing and protecting your supply chain
Recruiting, retaining, and developing a dynamic workforce
Innovations and opportunities in the supply chain sector
In conjunction with the conference will be a Work in BA Job Fair, attracting job seekers and matching them with employers in Northeast Oklahoma.Click below to register for the upcoming Conference or to reserve a table at the Conference and/or Job Fair. Seating and tables are limited. We look forward to seeing you May 19th.
Select sessions from the Protecting your Supply Chain to hear about new risks and opportunities in cybersecurity and intellectual property protection. Choose the Innovation track to look at ways to integrate new information systems, processes, and technologies to automate and optimize your supply chain. Explore ways to improve recruiting, retention, training, and development of your workforce and attend the Work in Broken Arrow job fair. Or mix and match sessions to meet your own particular needs. Attendees will also have the opportunity to network with industry leaders and explore ways to modernize and invigorate the supply chain to work for your business.
TRACKS AND TOPICS
Protecting the Supply Chain
Cybersecurity & protecting IP / Trade secrets
Risk management of your supply chain
Developing a dynamic and smart workforce
Finding and keeping the right talent to help your business
Training and development of your workforce
Modernization of your supply chain
Advanced supply chain tools & techniques
Globalization and international opportunities
Innovation in transportation and logistics
Click here to see an archive of past webinars and workshops.